OUR EQUIPMENT
Prints without the cost of preprinting, without the cost of printing plates, at unimaginable speeds with unparalleled quality and speed of service, without the requirement of minimum minimum printed copies, you can print from one to hundreds of thousands of copies with the same consistent quality and color rendering.
With 48m / min print capability, 7-color UV Inkjet printing technology at 1200 dpi and variable data printing capability, covering up to 95% of Pantone scale colors with the Durst TAU 330 printing unit, we have the ability to meet any label requirement your label needs.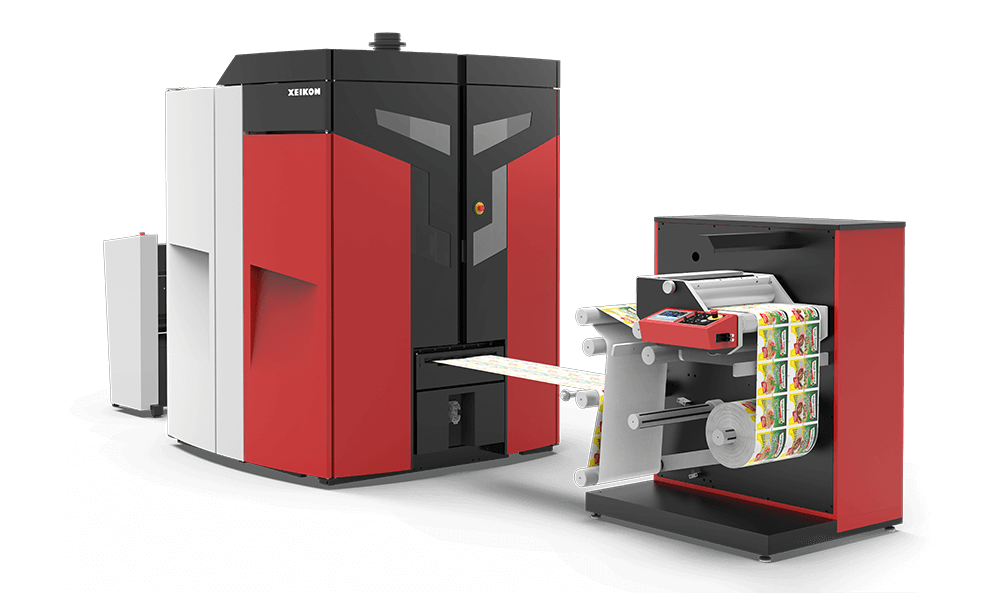 With unparalleled print quality at 1200x1200 dpi and Dry electrophotography toner based printing technology, our Xeikon 3300 printing unit has the ability to print not only variable data but microprinting or security printing as well.
Color Managment
Color management is a key element for the correct and accurate rendering of the colors of your layout. At GS Labelprint we have invested in the latest technology with programs from leading manufacturers with many years of experience in label printing to be able to ensure a final color result that satisfies you. Combined with the experience of our specialized staff, the printing result will be exactly as you expected without unpleasant surprises so that your product can stand out.